"The Thomas Farm Films camp was an incredible experience for our boys! They both attended an arts school for elementary and had the opportunity to participate in theater productions every year, and are both talented actors. As they are growing up, they are less interested in theater due to the "coolness" perception of pre-teens. This film camp was the perfect bridge to help continue their acting careers. They had a blast and were exposed to all aspects of professional film production, including original scripts, make-up, costuming, location scouting, shooting, editing and a wonderful showing of their movie on a big screen. There was even a "red carpet" event on the showing night. It was a blast and we plan on sending the boys again! Thank you Thomas Farm Films!"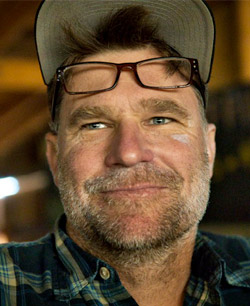 Joshua M. Thomas
Founder & Creative Director
Joshua Thomas is co-founder and creative engine of Thomas Farm Films. Joshua is currently a Master of Fine Arts candidate in cinema at San Francisco State University where he is finishing up his third and final year. Joshua has extensive experience in documentary, but his passion is narrative filmmaking. His work has screened at numerous film festivals across the United States. He is also a prolific screenwriter that has completed a vast amount of scripts, both short and feature length.
Joshua's teaching philosophy is that of mentorship and engagement. He has found, both as a teacher and student, that this strategy works far better than dictating knowledge down from a mountain top. He strives to find the interests of all students and involve them in the most collaborative art form, filmmaking.
Joshua is also co-owner of Thomas Family Farm, the organic cut flower farm that serves as the location of all the summer camps. He and his wife Kari took over the farm in 2006 from Josh's parents, Jean and Jerry Thomas, who started the farm way back in 1971. As Joshua is both the farmer and filmmaker, he is able to find the perfect locations on the farm for all the children's films.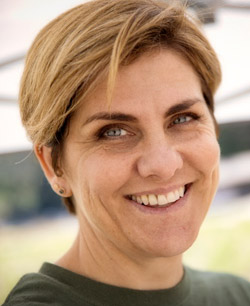 Kari Lee Thomas
Founder & Executive Director
My name is Kari Lee Thomas and I am excited to be the a co-founder and Executive Director of Thomas Farm Films. I am also the co-owner and CFO of Thomas Family Farm, Inc., an Organic flower farm that I run alongside my husband. I've enjoyed raising our four children on the farm but I've always felt that there is something else for me to accomplish. Something bigger.
As a young women, in my most honest moments, I knew I wanted a career in either music, filmmaking,…or a nonprofit. Music and movies were my first loves. Lifting me up, even as a small child. The nonprofit part came to me as an epiphany when I was shopping in Safeway at age 16 and came upon Newman's Own cookies. The label struck me. It stated "all profits donated to charity". This idea made complete sense to me. A business that takes care of its employees and does good for others. "That's what I want to do!" I have taken a long and scenic route to the creation of TF Films, but I couldn't be more happy to be here.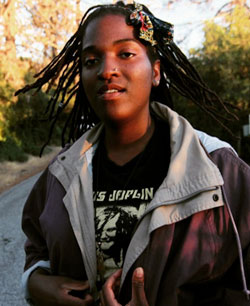 Ayana Harris
Ayana has been making films since she was 17. Following her passion in directing and media, she attended Cal State Monterey Bay for film with a minor in Spanish. Her inspiration for filmmaking comes from traveling to unique places and meeting interesting people. She currently works for Skydance Media where she plans to be a part of the creative development team and greenlight box office films and streaming series.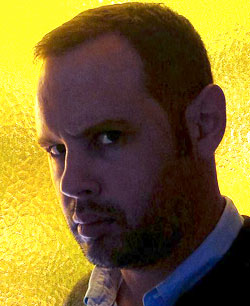 Noah Weisel
Noah Weisel is an escapee from Hollywood, where he worked on films you've all seen but which he isn't supposed to talk about. Noah has also made a number of films he'd be happy to talk about but which you've never seen — including a feature-length Georgia noir that no one involved is permitted to show you. He is no longer an active Private Investigator and fervently denies administering an underground filmmaking cult that worships Pixelvision. Most recently, Noah may or may not be pursuing a Cinema MFA at San Francisco State University. He can probably be found in the bar.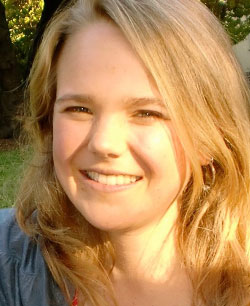 Asali Echols
Asali Echols is a Bay Area filmmaker and film editor, whose work has screened in festivals across the country and worldwide. Her directing credits include the narrative short Fast & New (2019), the animated documentary The Violin Upstairs (2019) and the award-winning short documentary Lion on the Mat (2021). She enjoys finding visual intersections between narrative, documentary and animation, and telling stories about people who step outside boxes. In addition to the practice of filmmaking, Asali is a dedicated cinema educator. She has taught undergraduate film production at San Francisco State University, and taught summer filmmaking workshops for youth. She holds a BA in Film Studies from UC Berkeley, and an MFA in Cinema from San Francisco State University.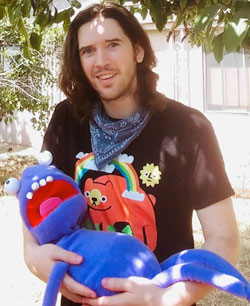 Matt Pierce
Matt Pierce is an animator and illustrator from Monterey Bay. He is a graduate of CSUMB's cinematic arts program and has years of experience teaching kids about video production. He is a fan of professional wrestling, David Lynch, and John Carpenter. His biggest fear is big faces. Like REALLY large ones. Like you open the door and it's just ALL FACE filling up the hall. That would really make him jump.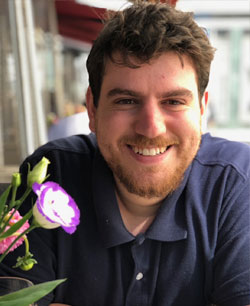 Luca Tedesco
Luca Tedesco comes to us from the San Francisco Bay Area. Luca attended a summer film camp at a young age and has since been fascinated with the filmmaking process. He holds a BA from CSU Monterey Bay, where he studied filmmaking. When he's not working on his own films or working at an art school in San Francisco, he can be seen watching Youtube and organizing his ever growing Magic the Gathering card collection.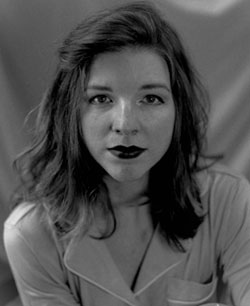 Sarah Horn
Sarah Horn is well-versed in many aspects of content creation. Depending on the project, she may be the photographer, cinematographer, editor, voice actor, sound designer, producer…or take on every role at once! She has always believed in the importance of mastering multiple aspects of production, in order to work effectively in both team settings and as a solo artist. Sarah graduated from CSUMB's Cinematic Arts and Technology program with high honors in 2017. Recent projects include a renovation walkthrough for the Pacific Grove Public Library, a virtual promotion ceremony for Bolsa Knolls Middle School, and a full-length musical performed over Zoom. Sarah is available for collaboration on any fledgling idea ready to be brought to life.